The association Perla started in 2013 in recognition of the needs of one of the most deprived populations in Switzerland. As you can read on its website (www.perlaorganisation.com), in its fight against human trafficking, Perla strives to bring hope is accessible to everyone and is committed to promoting respect and dignity for all. We are currently active in five Swiss cantons: Vaud, Valais, Bern, Fribourg and Geneva. 
We also act to prevent human trafficking networks, directly in the countries of origin. This is why we started a project in Burkina Faso in 2021, with the same goals as Perla in Switzerland, namely the socio-professional reintegration of victims of exploitation.
Description of Perla-Burkina Faso :
Every month, the Perla Burkina Faso team meets about thirty women in the streets of Ouagadougou. Besides the locals, these women also come from various neighbouring countries. They are isolated, forced to work in prostitution and live in precarious conditions. Sometimes, Perla's volunteers meet minors of 16 years old or less whose parents have died and who have no family to take care of them. They are vulnerable preys of human trafficking. In April 2021, Perla Burkina Faso was founded to prevent trafficking  in one of its countries of origin. Perla Burkina Faso is financially independent. However, its vision and objectives are the same as those of Perla Switzerland:
Visit and reintegration: visit and support to victims; social and professional reintegration
Prevention and sensitization: prevention in the concerned environments and in the countries of origin; sensitization through various actions
Partnership and networking: working in collaboration and networking with the authorities and with any organizations sharing the same goals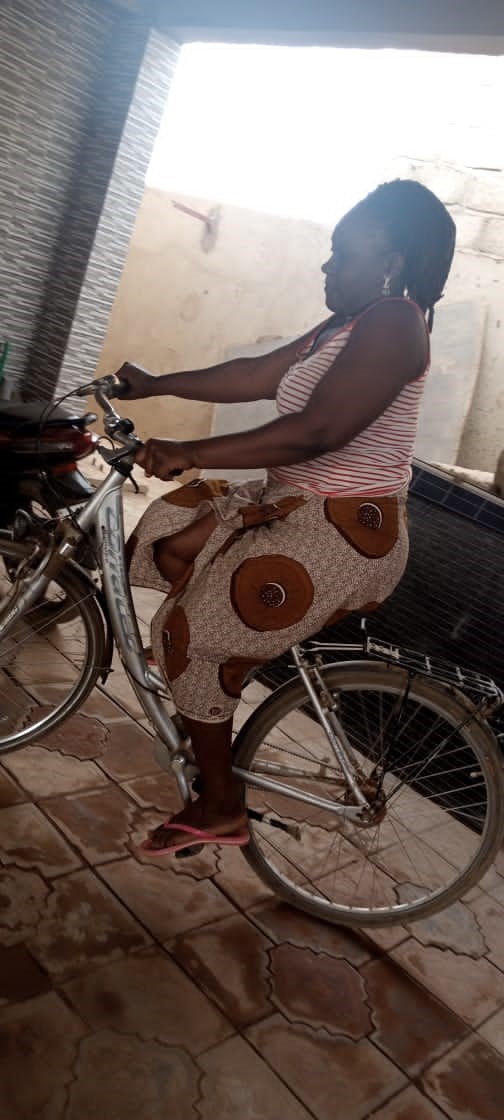 The professional reintegration activities of Perla Burkina Faso need financial support as the costs and needs are very high, as the women do not have any other help. Stopping the prostitution activity brings to an end their income and housing of any kind. Currently, this group is composed of 7 volunteers and supports 6 women, former victims of human trafficking.
The needs include: sewing machines and material, aesthetic material, construction of a shed where the professional training can take place (they have the field already), bicycles for transporting volunteers to neighbouring villages. In addition, there are medical expenses for those women who contracted illnesses in their previous activity.
How to support Perla-Burkina Faso ?
We launched a crowdfunding through Copalana website, here is the link:
Your support will go directly to the detection of victims of human trafficking in Burkina Faso and to the social and professional reintegration of the beneficiaries. It is important to know that Perla Burkina Faso team is aware that many prostitutes are sent by the traffickers to Niger, where they are centralized and then sent to Europe, including Switzerland of course. This confirms the importance of developing prevention in countries such as Burkina Faso.
The beneficiaries are victims of human trafficking who live in Burkina Faso.
In the long term, these professional reintegration activities restore dignity and prepares  the beneficiaries for obtaining  a proper income. The impact in Switzerland is to avoid vulnerable people living in precarious conditions in Burkina Faso being sent to Switzerland by human traffickers.
Victims of human trafficking are often vulnerable, isolated and living in precarious conditions. The support of groups such as Perla Burkina Faso affords them hope, housing, and food on a daily basis. It also prevents them being sent to Europe through a trafficking network.
Supporting Perla Burkina Faso is a way to provide for a new life to people who have lost all their human rights. It is also a message of hope for the many other people that Perla Burkina Faso meets every year: to believe that it is possible to change one's life and that there are people who care to support them.
It is a spirit of solidarity and humanity that Perla Switzerland wishes to transmit in order to combat human trafficking in Switzerland and in the world.