This week we met two new persons at Perla Home.
The first one, a very young man, left Burundi by plane and arrived in Serbia. After following a person smuggler into Croatia, he was maltreated, put in prison, locked up at night and without food for several days. After his release, he then continued his journey to Switzerland where his asylum application was refused owing to a similar pending request in Croatia. He contacted us because he was afraid of being sent back to Croatia and being maltreated again over there. As there was no indication of human trafficking, we directed him to a cantonal organization better placed to offer help. We have suggested addresses in Croatia in the event  his appeal is unsuccessful and he is sent back to that country. We told him we could not do more for him, but remained available if needed.
A 50-year-old woman from the Dominican Republic also asked us for help.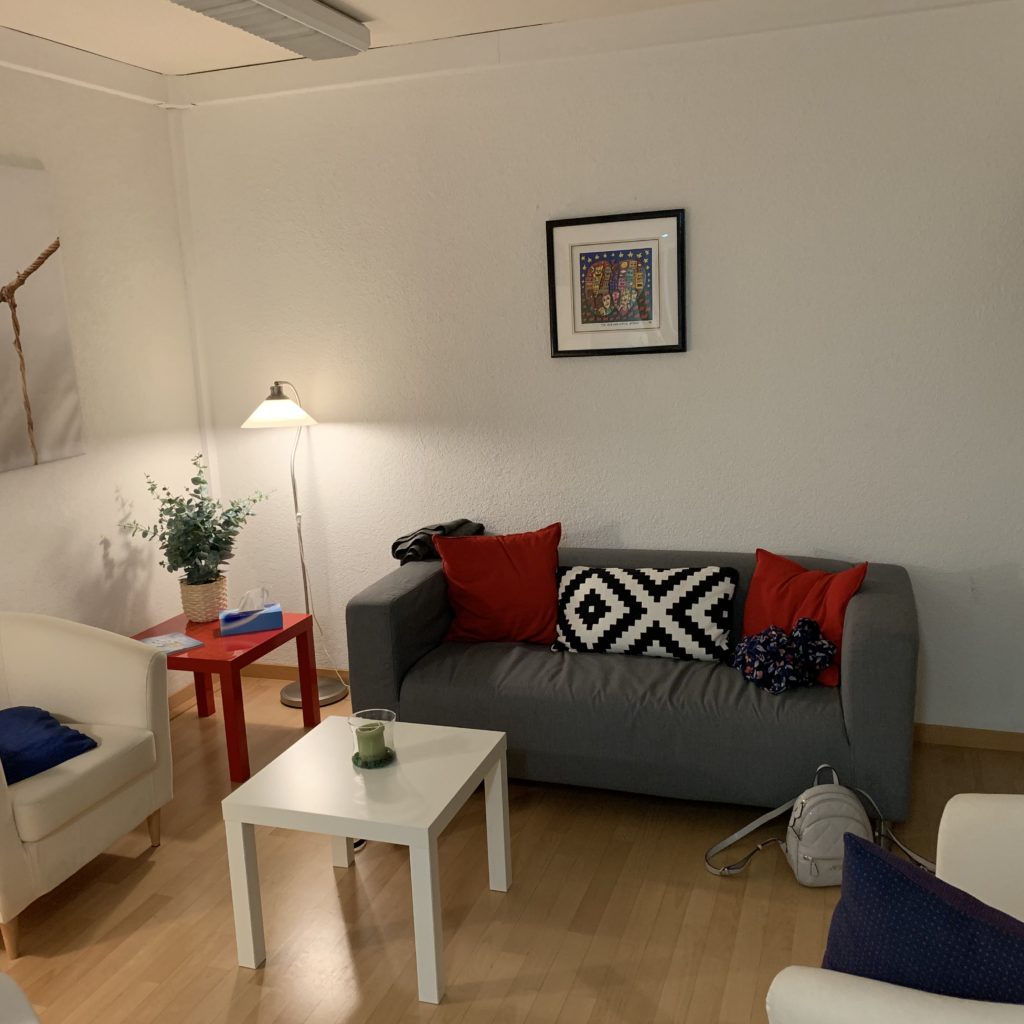 She was referred to us through Perla-Biel. She told us that she was broken and exhausted. Her life as a prostitute is horrifying to her, and she can no longer support her needs because she refuses all the clients who want unprotected sex, and unfortunately there are many. Moreover, she had a cancer which left her with serious after-effects, in particular regarding food ingestion. She explained to us that she came to Switzerland to find work and finally had no other choice but to become a prostitute. There are still grey areas concerning the reasons that drove her to start prostitution, and we will meet her again to try to see if there was trafficking and exploitation. But her physical condition is worrying, and she is very weak psychologically. She told us she felt weak, and her only desire was to return to her country to find peace. She has debts in Switzerland and in her country, linked to her prostitution. We gave her some ideas, in particular to enable her to stay for some time in Switzerland at a place for rest and reflection without pressure about her future. She was trained as a beautician in her country, and this could be a means of getting an income. We also suggest another way to get an income in Switzerland, through one of our partners, but this of course requires that she not go back to her country immediately. We see her again next week to continue the follow-up, especially on the question of potential exploitation. 
Next week, there will be a discussion group led by a professional therapist. This is an opportunity for our beneficiaries to discuss topics such as stress management, reconnecting with relatives, setting boundaries, etc. We have several beneficiaries who are looking for permanent employment, and we took the time to debrief with them on this topic. The good news is that one of them had a job interview and is waiting for the final answer, knowing that she is in the last round of three people.